Veterinary Clinical Pathology
VeterinaryClinicalPathology is a branch of pathology and a special veterinary-medicine field It investigate disease based on the analysis of body fluids and cells. This field includes hematology, biochemistry, hormones, cytology and laboratory general management.
The platform www.e-fur.at
… is a veterinary-clinical-pathological laboratory service and is available to all veterinarians' colleagues in diagnostic enquiries regarding:
Cytology
Bloodresults interpretations
Further recommendations for specific lab test
Sampling advice
Optimization and management of your in-house laboratory.
In order to save precious time, the service is available digitally, where practically manageable. Sending slides e.g. by mail is of course also possible.
Register for the "portal"
Prepare photos from regions of interest; ROI´s of stained cytologic slides using a microscope camera or mobile phone camera.
Upload of ROI´s in the "portal", fill in digital the request form and press send.
Upload blood findings in the "portal", fill in the request form digitally and press send.
Written findings are usually received on the same day. In urgent cases, even every minute. You will find your report in your profile.
Please read details in "Services".
For further questions, please leave a message in the "Contact"..
Join me on this journey!
Sincerely
Erika Furman dr.vet.med., Diplomate ECVCP, MRCVS
EBVS® European Specialist in Veterinary Clinical Pathology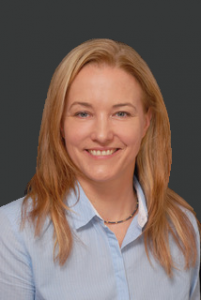 I was born in Fürth, Germany, where I lived with my family until I was eight years old. After moving to Slovenia I completed there the primary and  high school. I also accomplished my veterinary degree in Slovenia at theVeterinary Faculty of the University of Ljubljana.
My first touch with clinical pathology on a specialist-level I expirirenced during a two-week working visit to the UK at Dick White Referrals in January 2010. From there I was recommended for a residency at the European College for Veterinary Clinical Pathology (ECVCP), which I successfully completed at Labor InVitro Vienna (now Idexx) from 2011 to 2015.
I passed the board examination at the ECVCP in 2017 and so became a European recognized specialist in veterinary clinical pathology, so called Diplomate ECVCP.
At InVitro/Idexx in Vienna, I worked as a senior clinical pathologist and deputy manager until January 2019.
Before my "laboratory time" I worked for 14 years in two small animal clinics, Toplica in Slovenia and at the Veterinary Clinic Hollabrunn in Austria. My work areas were diverse, such as routine patient examinations, anesthesia, diagnostic oncology and oncological care of patients including chemotherapy, intensive medicine, etc. But here, too, my preferences were dedicated to cytology and laboratory diagnostics.
With the foundation of the platform www.e-fur.at, the wonderful diagnostic tool of clinical pathology at specialist level is quickly accessible to all interested colleagues.
I am just one mouse click away.
Erika Furman dr.vet.med., Diplomate ECVCP, MRCVS
EBVS® European Specialist in Veterinary Clinical Pathology
The cytological examination of various tissue structures and fluids is a relatively simple, cost-effective, rapid and established examination method. A final diagnosis is not always achieved, but it is often possible to successfully use cytology as a quick guide for further diagnostics. The production of diagnostic samples is crucial for a precise cytological diagnosis.
With existing expertise, the evaluation can be carried out in practice. Sending to a veterinary laboratory with specialists in cytology is the other choice. Telecytology, also known as digital cytology or digital microscopy, is a new and fast way to send materialto the cytologist. For this, the slide must be stained and digitilised..
A distinction is made between whole-slide and static digitalisation.
Whole-slide digitalisationcan be carried out with help of microscope cameras or scanning cameras, but of course where the devices are available. Static digitalisation, which is already frequently used under colleagues deals with static recordings of regions of interest (region of interest; ROI), which can be made with the help of mobile phone cameras or microscope cameras
You need a steady hand or certain smartphone holders or adapters (e.g. Besser De-Luxe Smartphone Adapter) to hold  and fix the phone to the eyepiece. Static images of ROIs are easier to take using microscope cameras. The evaluation is based on the recordings, for which a high-quality production of ROIs of cytological slides is of extreme importance.
I investigate cytological cases that arrive at me on the digital way, mail or curier.
Literature:
Blanchet et al. Evaluation of Region of Interest Digital Cytology Compared to Light Microscopy for Veterinary Medicine. Vet Pathol. 2019 May 21.
Bertram et al. The pathologist 0: an update on digital pathology in veterinary medicine. Vet Pathol. 2017;54(5):756–766.
Bertram et al. Validation of digital microscopy compared with light microscopy for diagnosis of canine cutaneous tumors. Vet Pathol. 2018;55(4):490–450.
Maiolino et al. Evaluation of static telepathology in veterinary diagnostic cytology. Vet Clin Pathol. 2006;35:303–306.
Blood result Interpretation
Reports of various blood tests such as hematology, biochemistry or endocrinology, which are either measured in-house or by submission to referral laboratories, can be sent to me for an interpretation. Of course, urinary findings, cytology findings and/or blood smear reprts are also possible.  You will receive a written interpretation of the deviations and findings with a diagnosis or at least a probability diagnosis, differential diagnoses and recommended further diagnostics with an emphasis on laboratory medicine.
In the "Portal" you can easily upload all relevant findings, send them to me, fill in the enclosed request form and add certain questions.
In-house laboratory optimization
Every colleague needs a high-quality, fast and reliable laboratory diagnostic for his work.
I evaluate your in-house laboratory, make suggestions for improvements and fight with the analyzers in case of problems. Setting up analyzers, validations, quality control, reference intervals, calculations of laboratory costs and much more are also some of my strengths.
If necessary, please contact me via "Contact" with a short description of the problem.
The entered data will only be processed for the purpose of processing your request. For more information, please see our privacy policy.